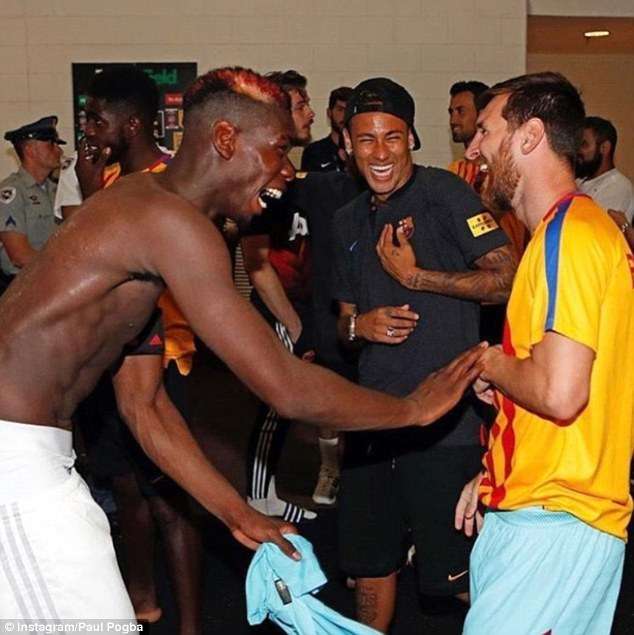 Manchester United fears momentarily feared the worst when Paul Pogba went down injured at Old Trafford .
The Premier League's most expensive ever signing sparked alarm moments before the break as he winced in agony on the floor.
Team-mate Romelu Lukaku urged medics to rush to the France midfielder's aid.
The 24-year-old, who scored on his return to action last weekend in United's 4-1 win over Newcastle, spent two months out earlier this season due to a hamstring problem.
And with Pogba looking fairly uncomfortable, some United fans on Twitter feared the worst.
One wrote: "Knew as soon as @paulpogba stretched out for that shot it wouldn't be good. Hope he's subbed at the half if he's feeling anything less than 100%. Can't afford to lose him again. Goal would've been a nice parting gift. @ManUtd #MUFC"
Another said: "Tick tock. Tick tock. @paulpogba please show up by the second half. #MUFC"
But their apparent fears were allayed as Pogba returned to his feet and re-joined the action for the second-half.
One user said: "Paul Pogba is back for the 2nd half. This is good news."