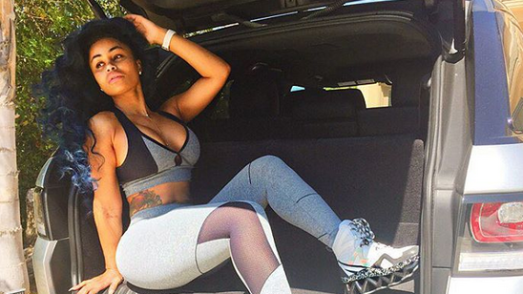 Blac Chyna's sex tape with a yet to be identified guy has been leaked, a situation which has also been reported to the police.
According to Blac Chyna's lawyer, Lisa Bloom, who tweeted about the issue revealed that it is a crime to release an explicit content without the consent of the person involved.
"Revenge porn — posting explicit images without the consent of everyone in those images — is a crime, a civil wrong, and a form of domestic abuse. It's also a way to try to slut-shame women for being sexual. Girls have killed themselves over revenge porn. It's not a joke," she tweeted.
The video which is said to have been released on Monday, February 19, 2018, on Twitter appears to have been shot by a guy. The video is said to have lasted for about 1 minute 23 seconds with Blac Chyna performing oral sex on the mystery man.
It would be recalled that Blac Chyna was involved in another nude photos scandal last year when her ex-boyfriend, Rob Kardashian released her nude photos immediately after their break up. According to her, she felt she was a victim of revenge porn.