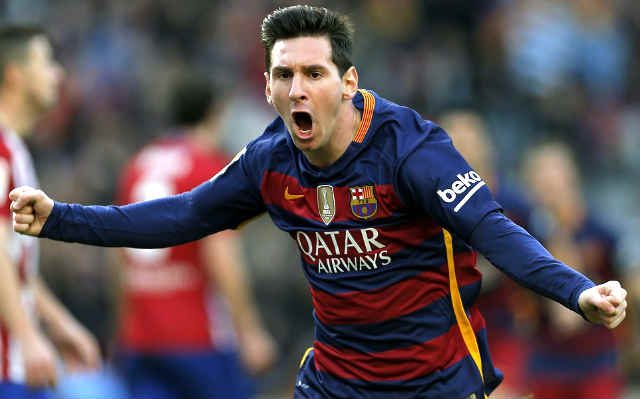 Sergio Busquets says the Premier League's top sides are unable to offer Lionel Messi everything that he currently has in Barcelona.
"Messi's at home here in Barcelona," Busquets said in a news conference when asked what it would take to lure the five-time world player of the year to England.
"Financially he's well looked after, he's winning trophies — collectively and individually — living in a great city, surrounded by great players and part of a great project… All of that is positive and it would be difficult to match it anywhere else.
"Like myself, for players that have been brought up at [Barcelona], it's difficult to change. We know the Premier League is a spectacular league, we would like to play there, but if you weigh up all the positives and all the negatives, it's hard to leave Barca."
"There is no possibility of signing him," City's executive director Ferran Soriano told reporters this week. "I know Leo and his family well and I know they are good in Barcelona, which is where he has to be. We will make our way without him, which will be more difficult because he is the best player in the history of football."
"I think Leo's going to be fine," Busquets added when asked if he anticipated Messi's mind wandering after becoming a father once again.
"Hopefully he's more motivated than ever. Physically he's great and I'm sure he will be relaxed. I hope he plays as he usually plays because he always makes the difference."