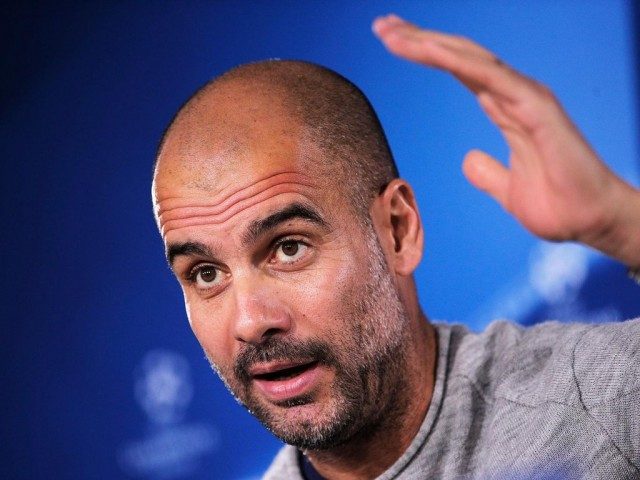 Mikel Arteta is a big reason for Manchester City's success, Pep Guardiola has said, amid speculation linking the assistant coach with the Arsenal manager's job at the end of the season.
With Arsene Wenger announcing his departure from the Emirates Stadium at the end of the season after 22 years, Arteta has been talked about as a possible replacement.
"I'm not the right guy to talk about that because my opinion of Mikel is overwhelming," Guardiola told a news conference when asked whether the Spaniard is ready to move into management.
"He deserves the best, hopefully. We are so comfortable, not just me, working with him. One of the reasons we had success this season is because Mikel is here.
"I hear there are many names for the next period in Arsenal. But I don't know the plan for Arsenal deserves all the best and everything they want."
He is set to name a strong side with newly-crowned Young Player of the Year Leroy Sane likely to start after being rested for last weekend's 5-0 thrashing of Swansea City.
"I think the most important thing from Leroy this season was his consistency during the games," Guardiola said. "One or two guys can play good for a short period but he was doing it for a long period. His consistency was the most valuable thing, his quality speaks for itself.
"For me the most important thing about Leroy — and Raheem Sterling — is the most exciting thing is the gap and space to be a better player. It depends on them. In every training session they can be better and better in the basics and understanding of the game. Because both of them, they have huge potential because they are so young."