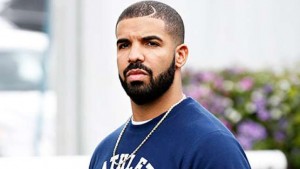 Drake has finally put to rest the rumours of him fathering a son as he confirmed his existence on his new album.
In his new album 'Scorpion,' Drake made reference to his son in a number of songs. Even though he has been able to keep the identity of the child away from the public, he has made him famous already.
In one of the songs, 'March 14th,' he said: "I had to come to terms with the fact that it's not a maybe/That sh** is in stone, sealed and signed/ She's not my lover like Billie Jean, but the kid is mine."
While in 'Emotionless' he said: "I wasn't hiding my kid from the world, I was hiding the world from my kid."
Drake talking about his son is coming few weeks after he was dragged by his aged long rival, Pusha T for fathering a secret child with former prostitute. Drake went on to give an emotional response on his Instagram a few days later.
According to the rapper, the black photo was taken in 2007 when he was pursuing a career in acting and it was done to show the disparity between black and white actors in the movie industry.
"This was not from a clothing brand shoot or my music career," he writes. "This picture is from 2007, a time in my life where I was an actor and I was working on a project that was about young black actors struggling to get roles, being stereotyped and typecast. The photos represented how African Americans were once wrongfully portrayed in entertainment," he said.