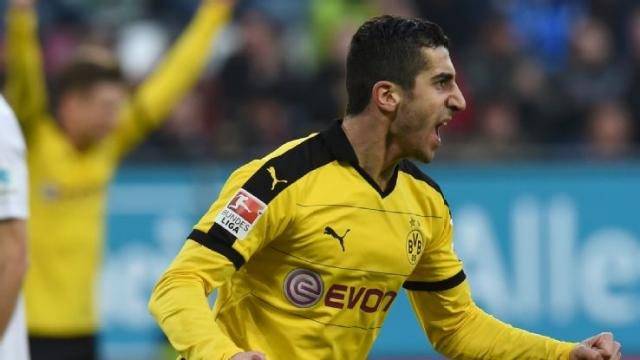 Henrikh Mkhitaryan has said he is looking to re-invent himself at Arsenal and wants to become "someone new" at the club.
Mkhitaryan has shown glimpses of his best form after the joining the Gunners from Manchester United in January.
He scored and set up Alex Iwobi's goal in the 3-2 loss at Chelsea last Saturday but after struggling for much of his 18-month spell at Old Trafford, he has yet to replicate the brilliance he showed at Borussia Dortmund before moving to the Premier League.
"I don't think you're going to see the Dortmund Mkhitaryan, because in Dortmund the philosophy was different, the playing style was different, the league was different," the midfielder said ahead of Saturday's game against West Ham. "Arsenal are playing in a different league with a different manager and different teammates.
"I don't want to see the old Mkhitaryan being here at Arsenal. I want to be someone new, someone else who can show that he's capable of doing the same for Arsenal as well."
Mkhitaryan also insisted that the Gunners' two losses to start the season — against Manchester City and Chelsea — haven't dented their hopes of finishing in the top four, and reiterated that the team are on the right path under new head coach Unai Emery.
"We are not thinking that something is going wrong, because we are on the right way," he said. "Even if we lose the first two games, it doesn't mean we're not going to finish in the top four.
"We still have 36 games to go and anything can happen in the English Premier League, everybody knows that. We're staying positive with our heads up, just working hard for the next games."