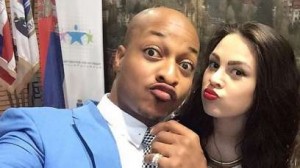 On June 30, Nollywood actor IK Ogbonna was nominated for Best Actor in a Comedy for his role in Damijo Efe Young's "Excess Luggage," marking his second AMVCA nomination.
On not being surprised by his AMVCA nomination
"I won't say I was surprised, because from the movie set, all the actors involved – Mike Ezuruonye to Queen Nwokoye, to even Mercy Aigbe and Nino who came to visit us on set – kept saying, 'you're going to get a nomination for this performance.
And I was on the thread. I wasn't sure if it would happen. I went on to win a few awards: African Film Festival Best Supporting actor and World music and Independent Film Festival in America, with the same movie.
So, I have won a few awards with this particular project, and seeing the AMVCA coming through and still nominating me is just another form of encouragement for me and my craft."
On breaking stereotypes
"I think the mind works in a very powerful way. When you focus your mind on a particular thing, you start attracting those things your way.
I was stereotyped to be the gigolo and fine boy actor [and] I wanted to desperately break out of that stereotype. I created the story for "Excess Luggage," and I didn't know what character I would be playing while creating it.
I was probably going to play the role Denrele Edun played, but the director insisted that I played that particular character. So I was like, 'okay, let's make it happen.'
The first time I got nominated, I played the normal fine boy character, and that was 2014. In 2015, I got nominated again for another fine boy character, and the following year, I got nominated for a different character I played in a movie called "Stop," where I was an Ebola patient from the ghetto.
And now this. It's all thank to God and everyone who believes in me."