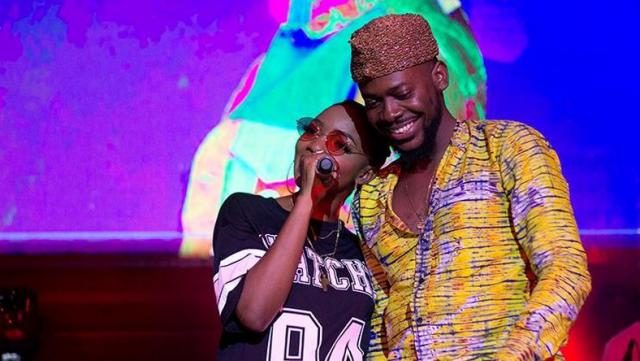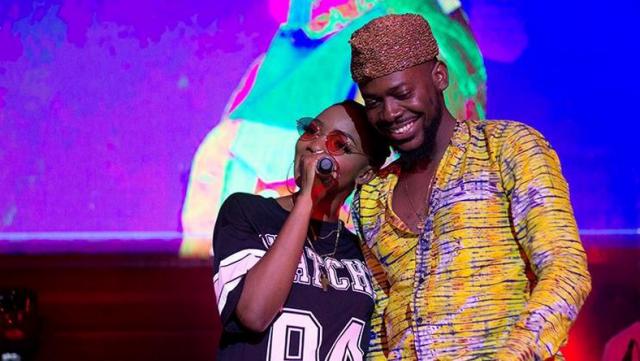 Adekunle Gold has paid homage to his late sister who died after a heart disease in 2011. The singer has proven his late sister is still close to his heart as he often times shares her photos on his social media accounts.
In a recent interview with Punch Newspaper, Gold who recently married his longtime girlfriend, Simi, spoke about how his sister died even when he could afford to take care of her.
He said, "My sister was one of the few best friends I had but death took her away. She had a heart-related disease and I thought she could beat the disease but she did not make it. We sang together a lot and we shared the same dream. I was her best friend in the house, so it really shook me when I lost her. I remember her every year and reminisce about the great time we had together. I wish she was alive to celebrate my success with me because this was our dream.
The funny thing is that we had the money; it was not that we could not afford to treat her, but it was just unfortunate that she died. If I was as popular back then as I am now, what would I have done differently? I do not think that I would have done anything differently because we spent money on her. I was at home when she died, so by the time I got to the hospital to see her, she had died"
Speaking on his beautiful music career and the similarities between him and the legendary King Sunny Ade, Gold said, "A lot of times, I hear people comparing me with King Sunny Ade; they mention his name when they mention mine and that is an amazing feat. It is really great but like I always tell people, I would prefer it if people see me as Adekunle Gold.
"When I met King Sunny Ade and he was singing my song word for word, I was very honored and humbled.
It made a very great impression on my life. Who would have thought that King Sunny Ade would know my song and even sing it word for word? I am hopeful that we will collaborate to do something together. I have been working on it and I am hoping that it works out.
"Ten years ago, I wanted to be as successful as I am today. I thought about it, prayed for it and worked towards it. I do not think I would be cocky if I say that I knew I would become successful, but I did not know when I would become famous. I am grateful that everything I dreamt about is coming to fruition. I am grateful that everything I have laid my hands on has prospered"