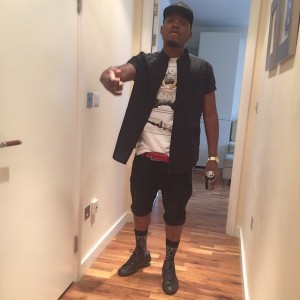 Olamide Adedeji aka Baddosneh has shared brand new photos to celebrate himself and his fans in the new year.
Known to not do it often, he sure knows how to dazzle his supporters when he decides to flaunt pictures of himself.
The editorial shoot has Olamide smoking cigar, looking calm and collected.
Recall that the rap king managed to attract, mesmerize and captivate the crowd during his performances at his OLIC 2018 concert days ago.
Considering all the rants and threats on Twitter to boycott OLIC this year, all was quickly forgiven as he performed his major hits
Worth noting was the fact that he did not perform the recently released controversial "Logo Benz" song he was featured on by Lil Kesh.
2019 was a year to remember for the street king.