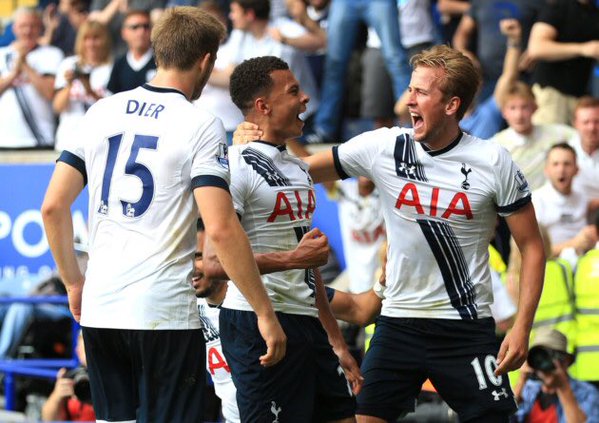 Both Manchester United and Arsenal will end the season in the top four according to Dion Dublin.
Arsenal recently defeated bitter rivals, Manchester United 2-0 to move a step ahead of Ole Gunnar Solskjaer's side to become fourth in the table.
Former Arsenal player, Paul Merson begs to differ though as he believes Tottenham will do just enough to still make the UCL spots ahead of next season.
Merson said, "Tottenham, Arsenal [will finish in the top four],"
Dublin disagreed by saying "I'm going to go Man Utd, Arsenal," He also gave his reasons for not including Spurs, mentioning that their players have not done all they can to hit top gear since Kane came back from his injury.
His words, "It's a great season by Man United, that's what it is at the end of the day. A great job by Ole as well to be fair,"
"I just think Arsenal, when they all pull together, are a very good side and they play some really good stuff.
"They just seem to have a little bit of backbone which I haven't seen for a long time from Arsenal, since Merse's team.
"That backbone where they have that first and then they have that bit of flair.
"Whereas Harry Kane's come back, he's world class, they haven't played as well since he's been back."
"It's not his fault, not anybody's fault, just their form has changed. But I've not seen anybody else try to step up.
"When Harry's back it's all about Harry, 'you do the job for us, you do the goals' and everybody else goes 'Harry's back, we're okay now'.
"When Harry wasn't there [Moussa] Sissoko was outstanding, [Heung-min] Son was possibly one of the best players in the league at the time.
"Now Harry's back the players have seemed to take their foot off the gas.
"When Harry's back, all the other players should still be playing the same way.
"But it's like a massive relief Kane is back, and it is because he's the best in the business, but I just think there's a weight shift."