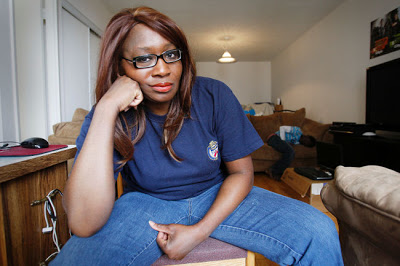 Troublesome journalist, Kemi Olunloyo has shared that Dubai-based big boy, Hushpuppi is still yet to fulfill a vow he made to her.
In a post she shared to criticize Iyabo Ojo, she spoke about how Hushpuppi failed to fulfill a promise and mocked her as a result.
Her words, "@iyaboojofespris I watched people murdered in prison, killed extrajudicially at SARS, now suffering #PTSD and begged people in endless fundraisers online some mocking me like @hushpuppi who promised and gave nothing.
You caused me pain and tears begging online for medical psychological care and think everything in life is about mouthing you are sending me back to prison? Your tears are coming next. A simple sorry could have prevented all this can of worms you unleashed. You never accept your responsibility but blame others. Start taking a look at yourself before you wreck your urself."