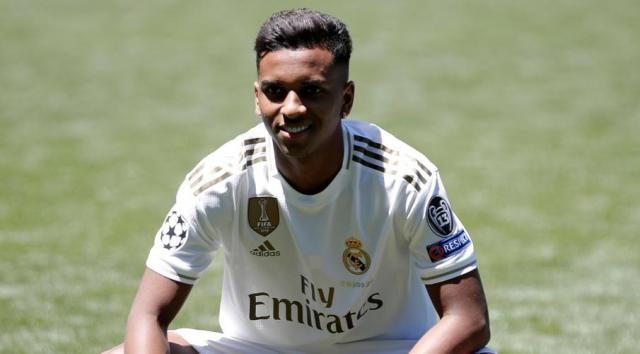 Despite interest from Barcelona, Juventus and Paris Saint-Germain, Rodrygo Goes has revealed that it took only 20 minutes for him to join Real Madrid.
The Spanish giant splashed €45 million (£40m/$50m) to get their player in June 2018 but Rodrygo stayed at Santos for one more year before sealing his move.
His words, "I always said I preferred Real Madrid and when they came I didn't even have to ask questions, so 20 minutes and it was all done.
"There was no issue and everything was in place so it was very quick.
"I think everyone who knows me since I was a child knows I've always been a Real Madrid fan.
"I always told my dad I'd play for Real Madrid and when they came I didn't have any doubts at all."
"I'm a fast striker, I score and dribble. I'm Brazilian and we're like that. I identify a little with Robinho and Neymar,"
"Neymar is a great player, but he's on another team and I cannot talk about him."
On if he plans to emulate Neymar, he said, "No, I would like to be the Rodrygo of Real Madrid. There is only one Neymar, there won't be another."