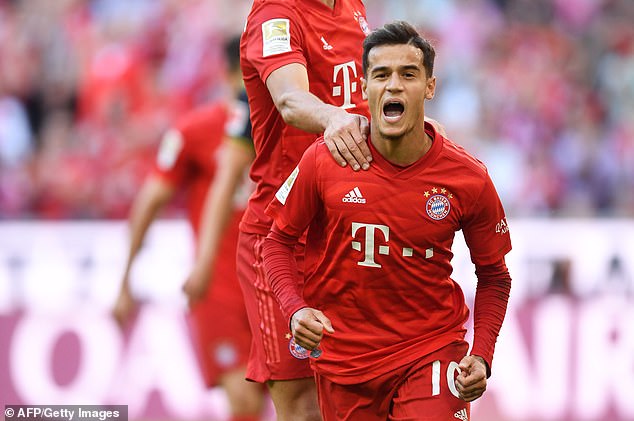 Bayern Munich chief executive, Karl-Heinz Rummenigge has said he is very pleased with Philippe Coutinho's performances this season since he joined the German club from Barcelona.
Ernesto Valverde felt the Brazilian was not needed ahead of the 2019-20 campaign and Bayern paid for a loan move, which has, thus far, been a good piece of business.
Speaking recently, Karl-Heinz has said he is happy with Philippe's contribution this early in the season.
His words, "Philippe is a high-quality player.
"Philippe has no star attitudes. He is a very pleasant person and he is very popular throughout the club.
"We are very satisfied with the transfer."
On what next after the loan move, "We will decide about that when the right point in time has arrived."
Do you agree?
Karl-Heinz "Kalle" Rummenigge, born 25 September 1955, is a German former professional football player.
He had his greatest career success with German club Bayern Munich, where he won the Intercontinental Cup, two European Cups, as well as two league titles and two domestic cups.
A member of the West Germany national team, Rummenigge won the 1980 European Championship and was part of the squad that finished runner-up in the 1982 FIFA World Cup and at the 1986 World Cup. He was also honoured twice as European Footballer of the Year.
He is currently the Chairman of Executive Board of FC Bayern München AG, a daughter company of Bundesliga team Bayern Munich. Rummenigge is a former chairman of the European Club Association, serving in that capacity from 2008 until 2017.