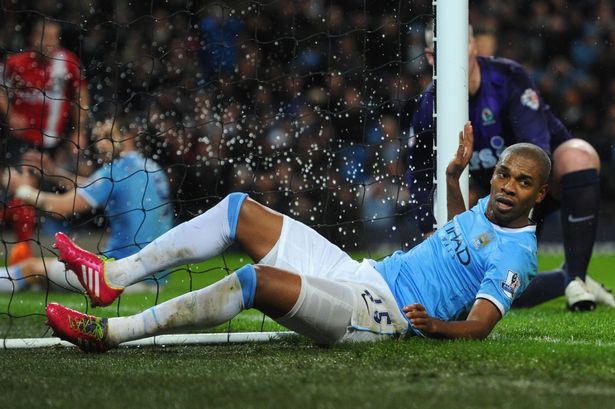 Manchester City are going to Anfield to beat Liverpool on Sunday, according to Fernandinho.
Liverpool is 6 points clear at the top of the Premier League and can extend that lead to 9 with a win in two days' time.
However, Fernandinho has said Man City will try to win because it is a huge chance to reduce the gap and remain in touching distance.
His words, "We go there and try to win the game,"
"The mentality is always try to win the game, as we did [against Atalanta] from the first minute."
"As I say to the lads, with a game like [against Atalanta], if you can't win, you don't lose.
"One man down, both keepers went out for different situations. I think that's the spirit of the lads, for sure.
"As I say, we go there Sunday and try to win the game."
On a win vs Liverpool at Anfield after a long time, "There's always a first time in life, no?"
"We are searching for this first time to win at Anfield. I am confident we can go there and try to win the game.
"Of course, we will see with Ederson's situation. We are going to train and the medical staff are going to check him and we are going to see if he will be fit or not for Sunday."