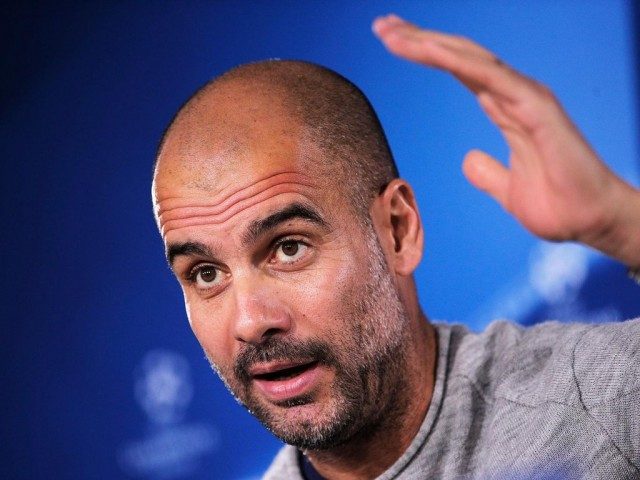 Manchester City manager, Pep Guardiola has said he will remain at the club for at least one more full season, whether they achieve their goals for the current season or not.
Reports have said Pep could quit if he fails in Europe again, but he has disclosed that he plans to see out his contract.
According to him, if the club does not sack him, he is going nowhere.
He added that he enjoys working with City even when things are bad on the pitch.
His words, "I say many times, unless the club sack me, I'm going to stay 100 per cent. For sure, 100% I'm going to stay here next season.
"Not because we won the last two games or playing better the last few months.
"I enjoy working with them and I like it, but even if it's going bad and we are not in the Champions League, I will not leave.
"As a manager, there are good and bad moments, you don't win all the time. But it's all about what we can do next and how we can improve."
On Mahrez, "Yeah [he is playing well], especially because he plays regularly,"
"The players need it; everybody needs rhythm and now he's playing quite often.
"In front of goal he is clinical and when he gets the ball I feel he is going to score a goal. It's a nice feeling for him, too."