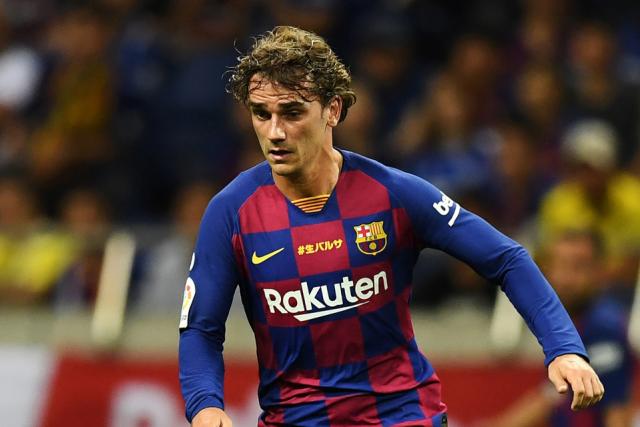 Barcelona forward, Antoine Griezmann has come out to say he sees Lionel Messi as the strongest player in the world and he would love to write history alongside the Argentine at his new club.
The Frenchman has now netted 7 goals in his last 11 games across all competitions after a very slow and uninspiring start to the season.
Speaking recently, the deadly striker said there is more to come from him as he hopes to deliver on expectations at Barca.
He added that Barcelona must try to win everything this season.
His words, "It's a pride thing, I'm very happy to be at Barcelona. My father is very happy to see his son playing at Barcelona.
"I want to write the history of this club. I have to work to do it, I have to work to be important for this club."
"I hope to improve both in goals and assists. I'm adapting, trying to learn as much about the tactics as possible.
"I feel very good, physically and mentally. I really want to work. I really want to improve."
"Leo is the strongest player in the world and it's nice to share the pitch with him.
"I try to understand his movements and move well when he has the ball to have a better connection."
"The fans, Cholo Simeone, team-mates, it was a beautiful experience, at the moment the best of my career.
"Now I'm at Barcelona, the best club in the world. It's a new challenge, game and a new style, that's why I'm settling in little by little.
"I think we have to compete in all competitions, try to win everything."