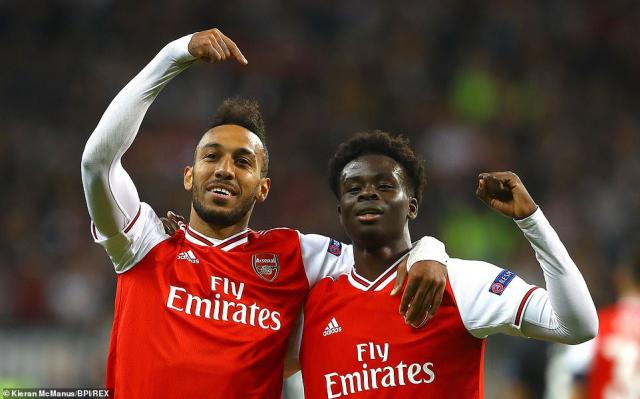 Arsenal defender, Bukayo Saka might be linked to Liverpool but the Reds should only buy him if he is a free agent, according to Steve McManaman.
Steve has said he can see why the youngster is attracting interest from Liverpool but any left back looking to head to Anfield should be ready to sit on the bench and watch Andy Robertson for a long time.
According to him, Saka is very good and young so buying him if he is ever available on a free would make sense for the reds because of his massive potential.
He added that it all depends on Klopp and if he feels the signing is necessary at this point in time.
His words, "He looks like a really good player, but he's incredibly young,"
"If there are contract issues and he ever becomes available on a free transfer then that's a no brainer because you're taking someone on a free contract who's young and has a lot of potential.
"If he continues his development at left-back, then he's not as good as Andy Robertson at the moment.
"If he does join Liverpool then he's got a long wait and Liverpool already have a couple of young left-backs waiting in the wings who we've seen in the FA Cup this year, who would probably be on a par with Bukayo Saka at this moment in time.
"It all depends on numerous things such as economics and whether it's a deal that Liverpool thinks is worth doing. They may think that it's a deal not necessarily in need, but they may do it anyway."