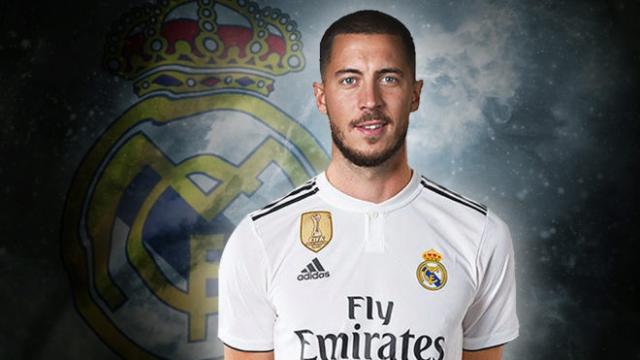 Paris Saint-Germain goalkeeper, Marcin Bulka has come out to reveal that ex Chelsea team-mate, Eden Hazard loves burger and Thibaut Courtois has a big ego.
Bulka believes the reason why Hazard's weight has been questioned a lot of times is because of his diet, which should be adjusted.
According to him, Hazard does not care about anything other than football and having a great time but his weight issues might be causing his recent injuries at his new club, Real Madrid.
He added that Courtois is the kind of player that never wants to accept his faults and flaws even when he is obviously wrong.
His words, "He loves hamburgers and pizza, I saw him all the time in pizzerias.
"He doesn't care about anything other than football and having a good time.
"In Chelsea this was not a problem, but at Real, especially with the recent injury, he probably went a bit overboard with the weight."
On Courtois, "He has a big ego.
"If he makes a blunder, he goes to the coach and says stuff like: 'This defender wasn't in the right position, he should have done this and that'.
"He does not want to accept the fact that it was his fault."
On Kante, "True engine of the team, you can't start without him.
"Very humble guy, never shows off about anything. Even when they won the World Cup, it was funny watching him awkwardly smile to the camera when everyone else was celebrating and singing with the fans.
"But he always wants others to shine. If he ran the marathon, he would probably beat that guy who just went under two hours."