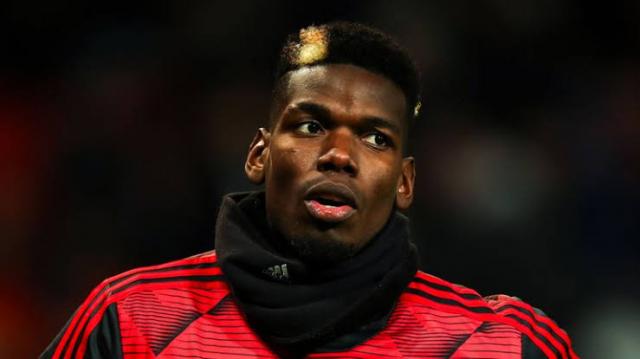 Valencia midfielder, Geoffrey Kondogbia is certain that Paul Pogba will return to his best as soon he gets back for Manchester United.
Kondogbia believes that his ex-teammate will even shock one or two fans when his injury worries are completely over.
According to him, he is not worried about Pogba because he is a great footballer who is capable of great things on the pitch.
He added that Paul will always excel because of his strength of character.
His words, "I'm not worried about Paul,"
"He's shown, previously, that he's a great footballer who knows how do to great things.
"We know football; once you're not on the pitch as much, or if you're injured, or if your routine drops, then people can automatically start to forget you.
"Football has always been the same, but knowing him very well on football terms, and on a human level, he's someone who will always excel.
"He'll always surprise spectators because he has this strength of character, and this mental force,"
"He's got everything going for him."
On the French national team, "I have great memories of this World Cup,"
"I remember that we were a great group of friends who'd known each other since we were 13 or 14, having played against each other in youth football.
"I was at Lens, Paul was at Le Havre, [Jean-Christophe] Bahebeck was at Paris Saint-Germain, and [Ivory Coast international] Axel Ngando was at Rennes," he concluded. "So it was like a reunion.
"It went well because, above all, we were friends who were passionate about football. We just wanted to have fun like kids who want to play in the playground or outside his house after school."