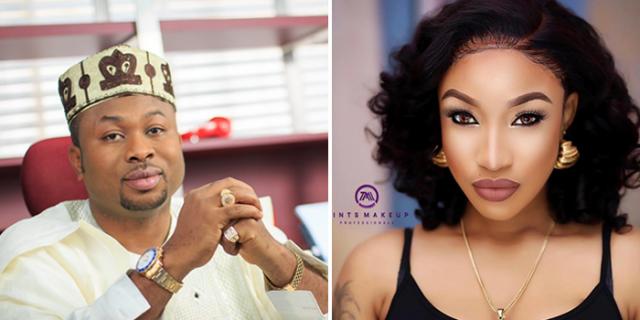 Nollywood actress, Tonto Dikeh has been sued by her ex-husband Olakunle Churchill over her interview in May last year.
Churchill is going to court because his former wife accused him of being into cyber fraud and also said she saw him naked in a red cloth alongside red candles with a laptop placed on his lap.
He even wants justice against Tonto Dikeh over her accusations of his dad being a gardener, making him unrelated to ex-President, Olusegun Obasanjo.
According to him, the accusations are baseless and sponsored to tarnish his image and political ambition.
He added that he will not accept any sort of defamation from the movie star.
A recent statement read, "The series of malicious and fallacious allegations, assertions and accusations through media campaigns and publications by Tonto Dikeh and her charity group was defamatory."
See pictures,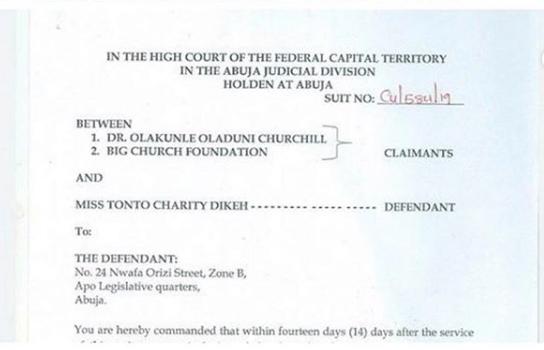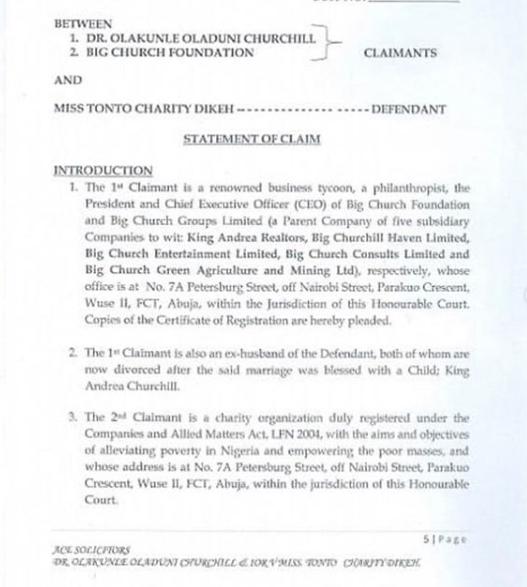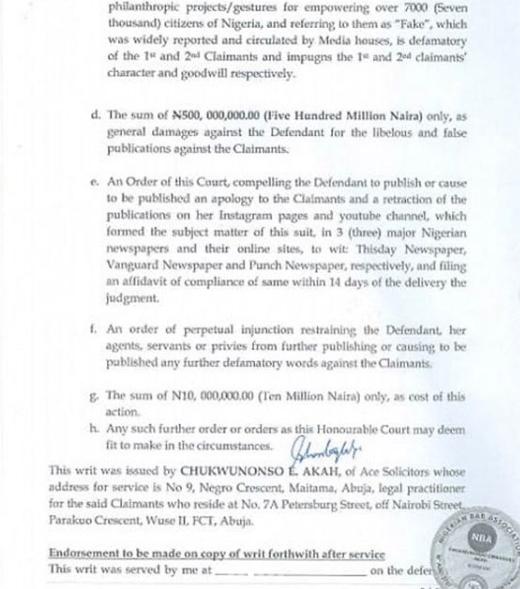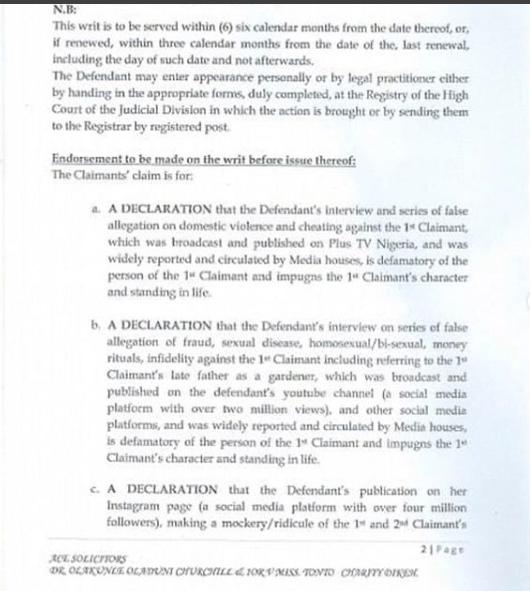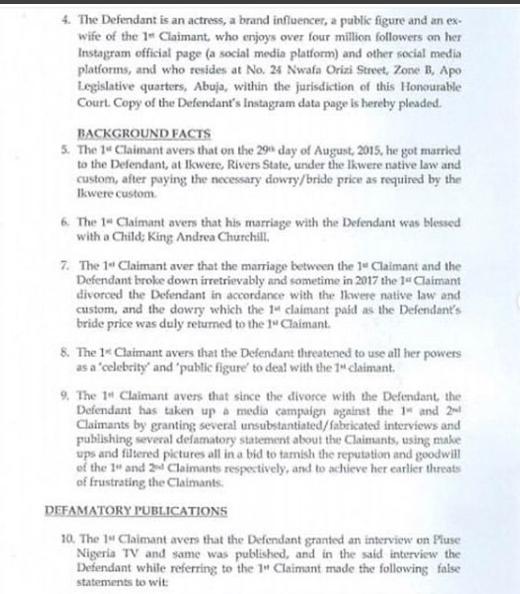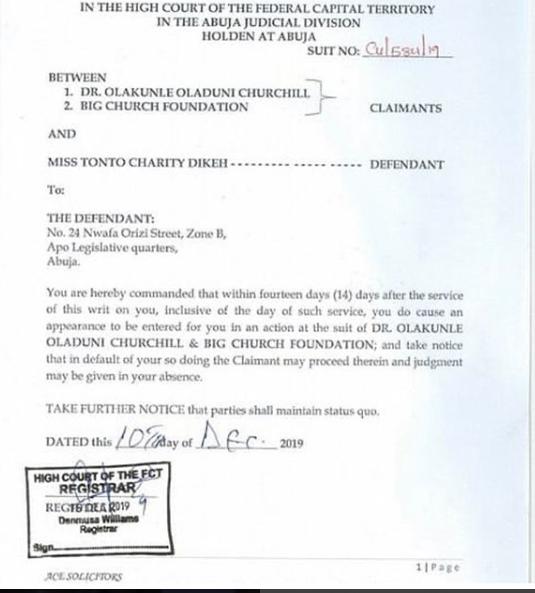 WOW.