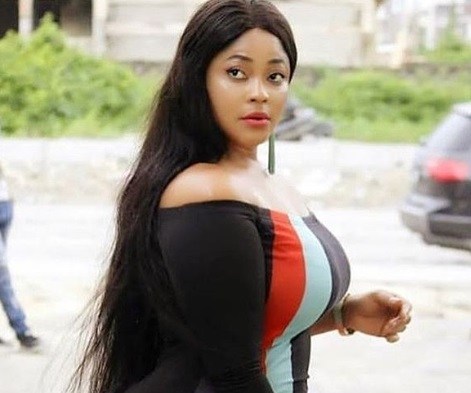 Nollywood actress, Biodun Okeowo Omoborty has blasted a troll on Instagram for attempting to rubbish her giveaway effort.
It all started when the movie star recently revealed that she would be giving out N5k each to twenty people.
Reacting, the troll replied that N5k was not a good effort and it will not go a long way.
On seeing the comment, Biodun Okeowo shut down the troll with these words, "@omoolaspace I decided to look away at your stupidity but I won't because people like you are the ones who discourage some people that are willing to help. You make them believe that their kobo is nothing and cannot help anyone. Meanwhile that kobo can actually save someone's life even if it can't save yours because I can see you're a big boy #yinmu#. This morning I was broke as in broke and God blessed me through someone. I decided to share the blessing with few people too. I just thought about it that for me to be broke..then a whole lot is going on out there. And you're here spewing rubbish, trying to rubbish my widows might. If 5k is too small why not add your own? Little drops of water makes an ocean. And if you can't add don't rubbish my effort. Oga bounce abeg."