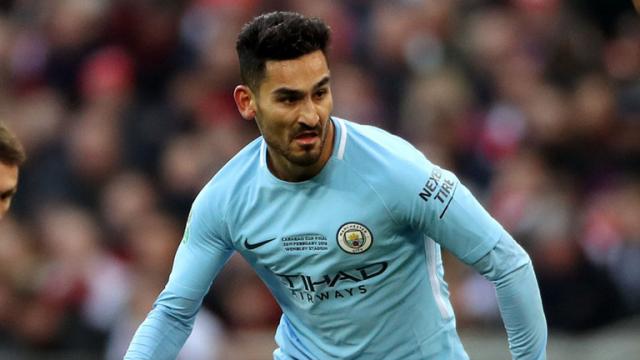 Manchester City midfielder, Ilkay Gundogan has come out to say that he would not be against Liverpool being handed the EPL amid the coronavirus outbreak.
Gundogan revealed that it would be a sporting decision for the Reds to be named champions since they have worked hard for it.
According to him, it would also be fine for footballers to accept lower salaries during this period since the lower league clubs do not have it so easy right now.
He added that the self-isolation amid the outbreak has not been easy for him and he even gets scared to move out of the house for a walk sometimes.
His words, "It would be okay for me [If Liverpool are handed the title], you have to be sporting."
On the reduction of salaries, "Of course I would find that okay, of course.
"But the lower league clubs do not have it so easy."
On how he is coping, "I have to admit that it is not that easy to deal with. It is an exceptional situation that cannot be fully grasped.
"You are sometimes afraid to go for a walk for 10 to 15 minutes outside.
"Even though it was oddly and ironically extremely beautiful from the weather here in Manchester."
On the league restarting next month, "Honestly, I can't imagine that and I don't know how realistic it is."