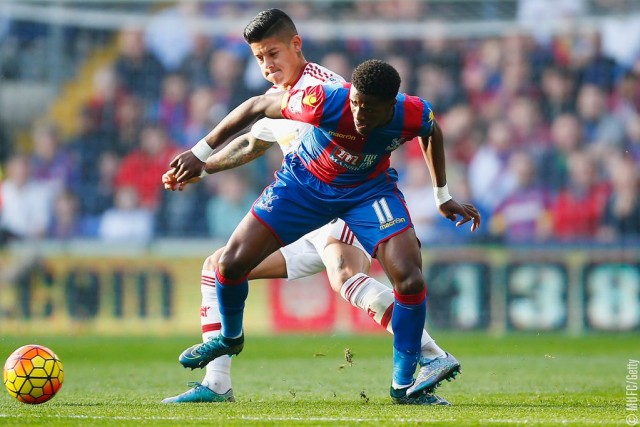 Crystal Palace forward, Wilfried Zaha has come out to say that he loves playing at Manchester City's Etihad Stadium and Arsenal's Emirates Stadium.
The winger revealed that he loves the stadiums because they are very big for the kind of counter-attacking football his club plays.
According to him, there is always enough space for wingers like him to enjoy and this helps him and his fellow players to punish both clubs during important matches.
He added that the toughest player he has ever played against is Aaron Wan-Bissaka because it is very hard to go past him.
His words, "I do enjoy Manchester City's stadium and Arsenal's stadium – big pitches. Because when we play we counter teams most of the time, and when there's space it's a joy for us wingers."
On tough defenders he has faced, "Probably Aaron [Wan-Bissaka]. It's hard to get past him. I've watched a few games [of his at Manchester United] and what I've thought of him is what I've thought of him before,"
"Everything that everyone is saying now is what we knew before – calling him 'The Spider.' And now he's playing in front of the world and it's nice to see that the world is seeing it now."
On the coronavirus, "I watch cartoons, me – all the time. I don't have to make sense of it and it makes me laugh – I don't like watching dramas. I like watching silly things most of the time,"
"I'm playing Call of Duty or I'm playing football in the garden or go to the gym [in his garage]."