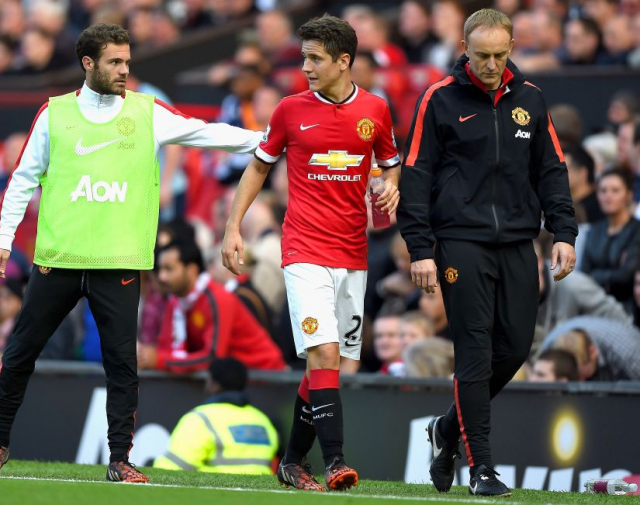 Paris Saint-Germain midfielder, Ander Herrera has rubbished reports of re-signing for his former team, Athletic Club.
Herrera revealed that he would prefer to go back to the club he started with, Real Zaragoza rather than the club that earned him a move to the Red Devils.
According to him, even if he is currently concentrating on enjoying his time in Paris and winning trophies, he plans to go back home to Zaragoza someday.
He added that despite giving his all in the shirts of Athletic, Manchester United or PSG, he will always be a Zaragoza fan.
His words, "My hope is to enjoy my time in Paris, win titles with PSG, play with some of the best players in the world and one day be able to return home, which is Zaragoza.
"I am extremely lucky to have been able to play for Athletic and enjoy the philosophy there, which is fantastic, but my hope is to return to Zaragoza, the club I've supported since I was young.
"I am still a member and I will continue to be one for the rest of my life – my daughters are too. When I've worn the shirt of Athletic, Manchester United or PSG, I've always tried to represent them and defend for them as if I was their biggest fan in the world, but my team is Zaragoza."