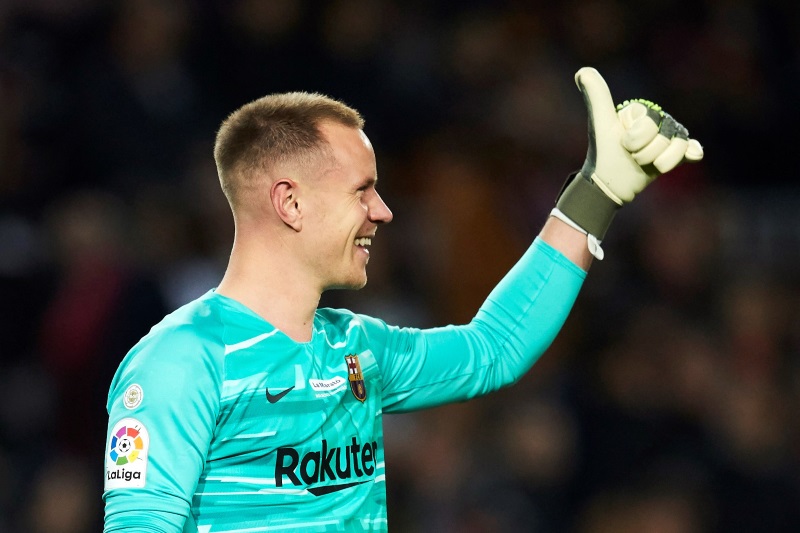 Marc-Andre ter Stegen deserves a new contract at Barcelona but he cannot get the same package as Lionel Messi and Luis Suarez, Rivaldo has said.
Rivaldo believes Marc has to recognize his standing in the pecking order and agree to a less amount than those players instead of rejecting contracts and leaving to collect a bigger salary somewhere else.
According to him, the goalkeeper definitely deserves an improved salary but he has to check his demands.
He added that Marc Ter Stegen transmits safety throughout the team and he keeps saving his teammates week in week out.
His words, "Barcelona are negotiating a contract renewal with the goalkeeper ter Stegen, and I agree that he deserves an improved salary for all he has been doing for the club in the last few years.
"Of course, much will depend on the player's demands as I don't believe either that he should earn a similar salary to Suarez or Messi, but he should become one of the better paid members of the squad.
"He transmits safety and a team is built from the back. He knows how to play with his feet, has already saved the team many times and he's clearly deserving of a better income."
Ter Stegen said this recently, "I have two years left on my contract, my family and I are very happy here, we are at home.
"The intention is to continue. At the moment there are conversations, but loose ones, because there is no hurry on my part.
"I am very focused on my work, we have some very tough weeks ahead and we want to win.
"I leave the whole contract subject to my agent, who is the one who is dedicated to it and who informs me of everything."