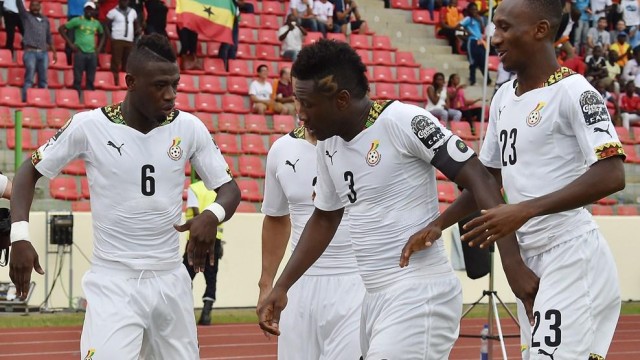 Popular Ghanaian footballer, Asamoah Gyan has called on celebrities to give back to the society in the fight against the coronavirus.
The virus has infected over 435,382 persons worldwide, claiming 19,620 lives.
According to him, the virus situation is getting serious and it is best for everyone to take precautions, stay at home, use their hand sanitizers.
He added that the poor masses need the celebrities right now and it is their duty to show their support and join in the fight to end the virus once and for all.
His words, "About what is going on right now in the world, it's getting serious. I advise let's take precaution, stay at home, use your hand sanitizers. Let's do everything possible to protect ourselves,"
"As an icon, people look up to me. This is the time.
"I urge all celebrities, all those who are fortunate, let's give back to the community because this is the time that people need us. People need our support.
"Let's do this to help the government because the government cannot do this alone. We can't depend on the government, these are our lives. We have to protect one another; we have to stick together."
"Let's take precaution, stay at home, use your hand sanitizers, let's do everything possible to protect ourselves."