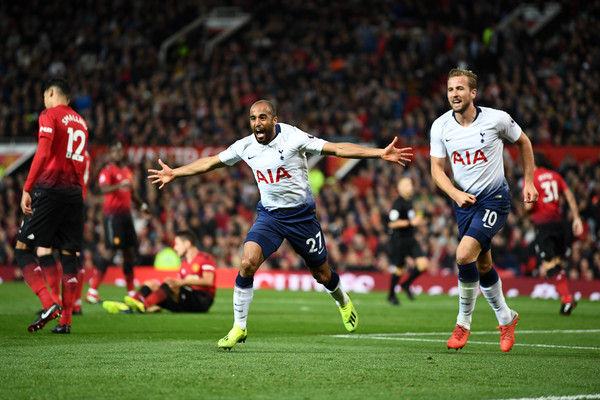 Manchester United's plans to sign Harry Kane might end in disappointment because of Jose Mourinho, Rio Ferdinand has said.
Rio believes it is, however, a transfer any United fan will dream of because Kane guarantees goals in the EPL.
According to him, the fact that Harry is a born goalscorer is the reason Mourinho cannot afford to let him go at this time since his team is lacking goals currently.
He added that it will be hard for Jose to sanction a move that will affect his team greatly.
His words, "Would I take Harry Kane now? Of course you would,"
"If he's fit and he's raring to go, you take Harry Kane at Man Utd, 100 per cent.
"Top player, you're guaranteeing goals, in the Premier League you're guaranteeing goals.
"This geezer scores goals but I don't see Tottenham letting Harry Kane go.
"And with Mourinho there, I don't see Mourinho letting him go to Man Utd."
"I would take Sancho all day, to Man Utd,"
"Whether we'll get him, though…
"Great player, great potential, English, he's brilliant. I would take Sancho now."
"Bale to Spurs? That would be great for Spurs if they could get him, but I don't think they could afford him, that's the problem,"
"Haaland isn't going to Spurs. He's at Dortmund, why would he go to Spurs?"