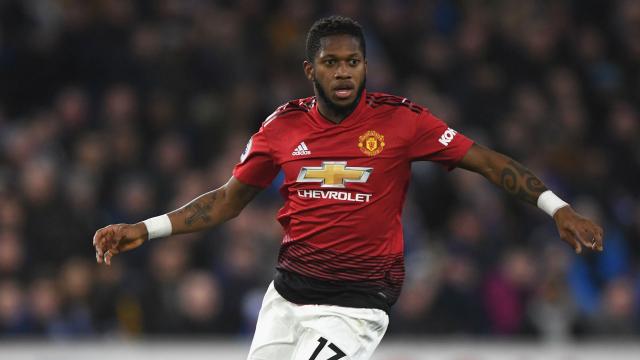 Manchester United midfielder, Fred has come out to thank Michael Carrick for being his helper through a frustrating period of adaptation at Old Trafford.
Fred recently revealed that there could not have been anyone better than the ex player to guide him through the storm he experienced at the beginning of his United career.
According to him, Carrick talked to him a lot and since he was a footballer that understood the game and he did evrything possible to make him grow as a midfielder.
He added that legend knows all about the difficulties, shortcuts a new player can expect in a huge club because it showed in his training methods and this is why he will forever be grateful to him.
His words, "He has helped me a lot in this process of adaptation and transition,"
"He's a guy who was an idol at the club and was a great player in the same position that I play.
"On a daily basis, he helps me a lot, always talking to me. After training we always do a little work to complement it, sometimes finishing, sometimes passing.
"He's a guy who understands the game, who lived it, and it's impossible for there to be anyone better than him to help me.
"He knows about the difficulties, the shortcuts, and he tries to show me everything there is in training and in games. He's a guy who has been of huge importance for me at United and I'm very grateful to him."
"There is always that adaptation process, right? Last season was very difficult, it changed a lot not only in my career, but also in my personal life.
"My wife was pregnant when I arrived in England, we were in a different condition. I arrived at a club of a gigantic dimension, a championship that is the most disputed, the best in the world, so it ends up being difficult to adapt.
"This season I managed to put my football into practice, I had a good sequence of games, which I didn't have last season. I am very happy to be playing well, to be doing a great championship and I hope that when I return, I can improve more and more."