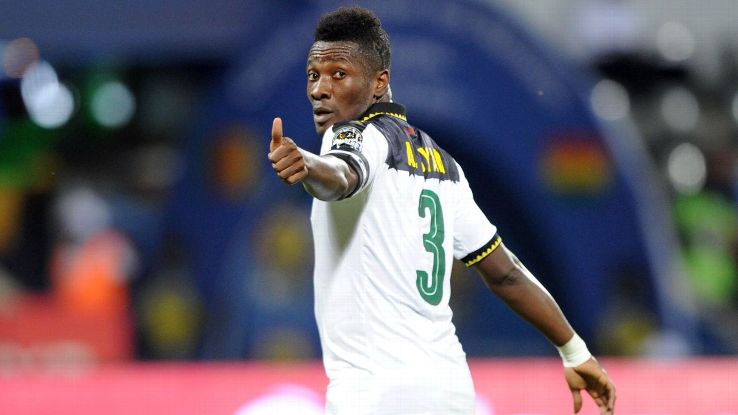 Ghana striker, Asamoah Gyan has come out to say that several ex-players of the national team actually retired sadly.
Gyan recently said some Ghanaian football stars stopped playing for the country because it was beginning to be a painful experience.
According to Gyan, he is yet to think about quitting the national team because he believes any decision on that can be changed since he is not sure.
He added that his retirement depends on how the years go and how his body changes while he plays football.
His words, "If we look at things, people leave the national team with pain,"
"There are a lot of players, I can testify. I don't want to mention names but for me, I am just there."
On his Ghana career, "The people at the top have seen what I have done so if they decide to give me a farewell something, definitely my soul will be happy. Although people appreciate me it will depend on how to do it,"
"I will do my job till the time I am done. I can decide with my team that I will play a testimonial game. GFA can decide that they will do something for me [play a game or something]. It will depend on them.
"Secondly it will depend on me on how I want to go about it. For now, I am still in the game but as time goes on, ideas will come.
"I haven't planned [on how I will exit the Black Stars]. I am still playing. It is natural. I could tell you that I will retire in four years but I can call my brother the next day and tell him that I cannot continue playing.
"It depends on how the day goes. Every day, the human body changes so let's see how it goes but for now, I am okay and playing football."