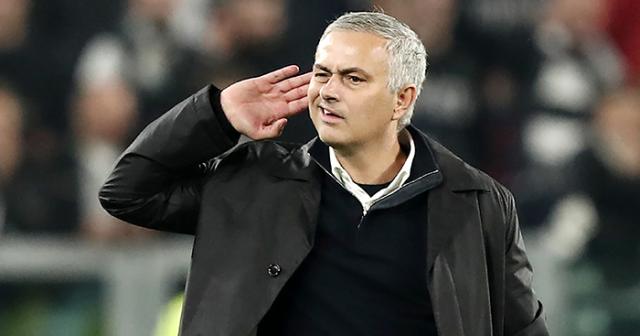 Tottenham coach, Jose Mourinho has come out to admit that he is missing football amid the pandemic.
He, however, revealed that he cannot be selfish and yearn for the return of the game because it might be too soon.
According to him, he misses the world he knew before too and he hopes everyone can stay healthy and safe in their respective homes.
He added that if the FA decides for the EPL to be played behind closed doors, it will never feel empty because millions of fans all over the world will still be watching the game at home.
"But if we come back behind closed doors, I like to think football behind closed doors is never closed doors, because cameras means millions and millions are watching that game. So one day if we walk into this empty stadium, it will not be empty at all."
His words, "Even before the lockdown, (we) sought immediately to try and give the players the right conditions for a possible lockdown that appeared a few days or a couple of weeks later; equip their houses with equipment where they can train,"
"The IT people organising everything in the training was hard work by everybody and I am really proud of the people and the players working really hard in very strange conditions."
"I miss football but I try not to be selfish – just balanced and human,"
"I prefer to say I miss our world – football is part of that – but we have to be patient and fight our fight. I prefer to wait for better days.
"I hope everybody is healthy and safe and I'm so sorry for families destroyed by bad news."
On Spurs, "I feel so proud about what my club is doing, and I'm doing nothing,"
"The club is being absolutely amazing. I doubt people have an idea of what the club is doing and what is happening in this stadium.
"When you do good things, you don't need to make them public, you do it because you do it with your heart and that's what I feel the club is doing."
"As professionals and I imagine in the fans' case, it is good to have a light, even if it is at the end of a dark tunnel, to imagine and to dream that one day we will have football and this stadium full again,"
"But if we come back behind closed doors, I like to think football behind closed doors is never closed doors, because cameras means millions and millions are watching that game. So one day if we walk into this empty stadium, it will not be empty at all."