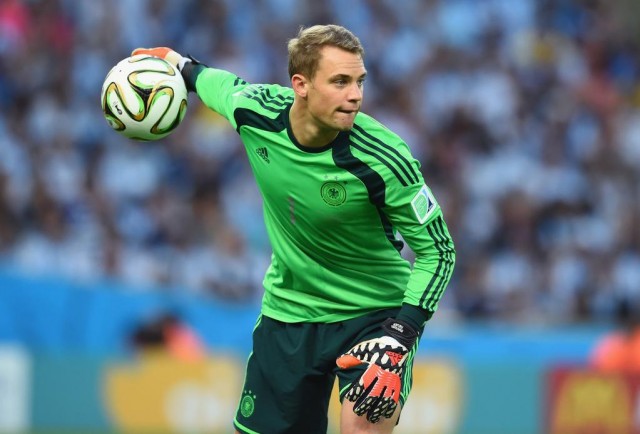 Germany goalkeeper, Manuel Neuer has come out to deny Karl-Heinz Rummenigge's claim that he is close to signing a contract extension at Bayern Munich.
Neuer recently revealed that Karl knows what is happening and there is no need to announce anything at the moment.
According to him, there is currently no ultimatum to sign and it is not even necessary to make such a decision right now.
He added that he and the club are both optimistic that the extension will happen, but nothing is clear at this point.
Karl had said, "I'm cautiously optimistic that Manuel will soon accept FC Bayern's offer,"
"Manuel Neuer knows what he has at FC Bayern and FC Bayern knows what it has in Manuel Neuer. Therefore, it is a marriage that will continue in the future."
Reacting, Neuer added, "I think Karl-Heinz Rummenigge knows what's going on. There is nothing to announce at the moment,"
"There is no ultimatum. It is not necessary to make such a decision at the moment.
"We are both optimistic, of course, but it is still not clear at all."