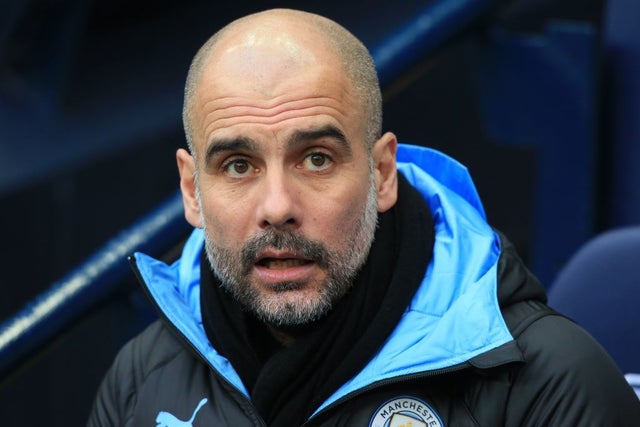 Manchester City manager, Pep Guardiola has come out to say that he does not have lots of respect for Arsenal off the pitch.
Pep recently revealed that once any team is defeated, the best thing to do is shake hands with the opponent and move on, because such team should always deserve your respect and credit.
According to him, he congratulates Arsenal for the FA Cup qualification and he wholeheartedly wishes them good luck in the final.
He added that the next game City will play Arsenal would be better for his players, but he is currently concentrating on Real Madrid in the UCL.
His words, "We didn't play the first half against Arsenal like the second, that was the only regret. We wanted to play 90 minutes like the second half,"
"But, after we were beaten, we shake hands. The opponents always deserve my respect and credit. And Arsenal, I have all the respect for what they are on the pitch, not much off the pitch – but on the pitch, a lot. Congratulations to them and good luck in the final."
On the UCL, "Against Madrid we know we have to do good games, all the cups are one game and we did a good performance but [against Arsenal] we were not good enough, that's all. It can happen and you move forward, it's forgotten,"
"The next time we play Arsenal next season we will see what we can do to play better and we are incredibly excited and incredibly optimistic about the game against Madrid for the players that we have.
"We know that If we play at a decent level – higher than we play against Arsenal – we'll have our chance. If not, we'll be out."