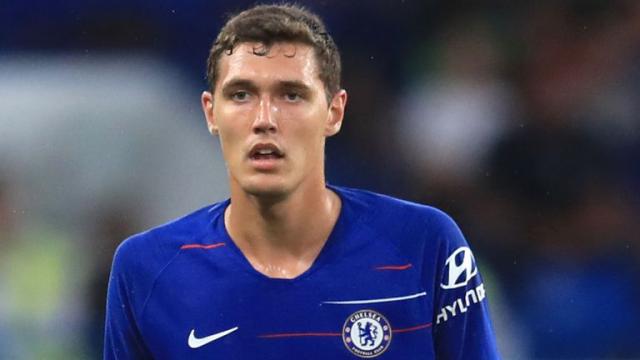 Chelsea defender, Andreas Christensen has come out to declare his love for his club.
Andreas recently revealed that he is very keen to remain at Stamford Bridge.
According to him, he has never looked anywhere else in the world of football and he absolutely enjoys playing for the team.
He added that the current players are very hungry and the team's future looks promising with its amazing balance.
His words, "I've never looked anywhere else,"
"I've never doubted my situation. I've always had my eyes at Chelsea.
"I've had my contract and I've always expected to finish that and I've always dreamed of even more than that. Nothing has changed.
"Obviously it was a different situation last season but I still love being here, that's the short answer."
On Chelsea, "We are in a process but I think we are way ahead of time,"
"We know what we are capable of. We feel very comfortable and confident at the moment. [Winning titles] is where we all want to be, so why not?
"We're all hungry. We have a good balance between experienced people and young, exciting talent. So I think that's the goal for all of us."