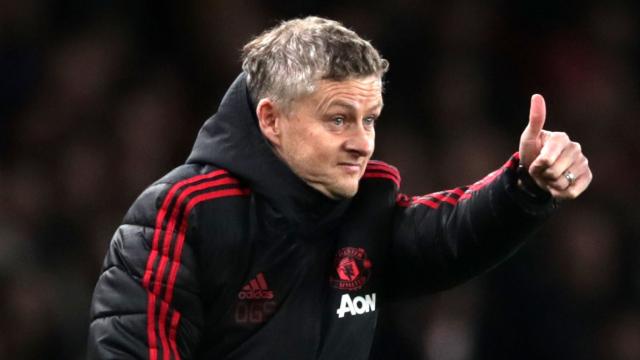 Manchester United are currently more robust as a team after a sluggish start to the 2019-20 campaign, Ole Gunnar Solskjaer has said.
He recently revealed that the Red Devils have been been the 3rd best team in the EPL for a long time.
According to him, the fact that a win or draw against fellow top-four hopefuls, Leicester will make Mufc clinch UCL football is a sign that his boys have made tremendous progress this season.
He added that he would keep developing the team and improving his players because he knows that this is not the end of the journey for the squad.
His words, "It would be a good boost and a nice boost for the team to finish third,"
"I know since October, after that international break, we've had the third-most points in the league.
"For a long, long spell now we've been the third-best team, we just, in the start of the season, we were too inconsistent. Now we have got more consistency, more fitness levels, we're more robust.
"And of course we want to be in amongst the elite in Europe and play in the Champions League but the old Winston Churchill quote is, 'success isn't final, failure isn't fatal – then what you need is the courage to continue'.
"That's what we're going to do with this team, we continue. We carry on developing the team, improving and knowing that this is not the end of the journey for the team, this is just one other stepping stone in our development."
"We hoped to arrive at the last game of the season needing to beat Leicester to go past them – I think I said that quite early, maybe in January,"
"That was the aim and we're here now.
"We feel good going into the game. We had to catch a few teams with both points and goals, and the boys have done exactly what's been required. We've kept on chasing them and now we're in the last game, 90 minutes to go.
"We'll be in the same position as every other team in the league, feeling the effects of a long season but we're ready to go, ready to play again. Every team will feel a long season coming towards the end.
"We have proven over the last five or six weeks that we are one of the fittest teams and one of the strongest teams. But all the other teams you'd feel a little bit of wear and tear, aches and bruises. I wouldn't worry about my players at all in that respect. They'll be sharp, fresh and ready."