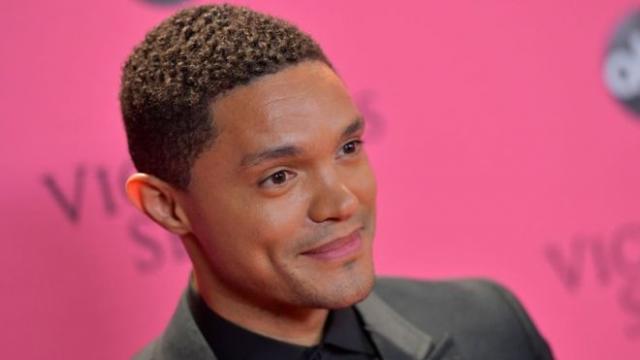 Popular celebrity, Trevor Noah has come out to hail his friend, David Paul Meyer, for his Emmy Awards nomination.
Trevor recently hailed David on getting his first nomination for Outstanding Directing for a Variety Series.
According to him, he is bragging about his friend because he actually convinced him to tour America, sleep in his house and ensured he tried tacos.
He added that his friend did not just direct his stand-up special, he also worked with @thedailyshow.
His words, "Just taking a quick moment to brag about a friend. The friend that convinced me to come tour America, let me sleep on his couch, and forced me to try tacos."
"This friend not only directed my stand-up specials but came along to work with @thedailyshow. Now, this same friend received his first Emmy nomination for "Outstanding Directing for a Variety Series". The @TelevisionAcad couldn't have acknowledged a better person! Congrats buddy!"