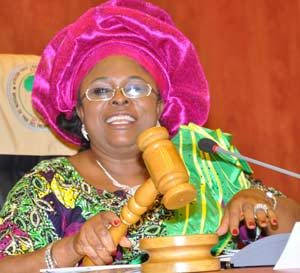 The Nigerian Labour Congress (NLC) has called on former first lady, Patience Jonathan to tell Nigerians how she made $31m.
Dame Jonathan had claimed ownership of the $31.4 million frozen by the Economic and Financial Crimes Commission (EFCC).
According to the NLC President, Ayuba Wabba, the ex-first lady has to prove she earned the money legally.
Wabba also said she should tell Nigerians what kind of business she did to earn the money.
He also called on the Federal Government to extend the anti-corruption war to local governments and states.
Wabba also said "We have said it over and over again that NLC is the first organisation that actually supported openly the anti-graft war. We said recover, investigate and prosecute so that it can serve as a deterrent."
He added that "If you look at it critically, that is why we are where we are today. Salaries are not paid in many states not because the resources are not there but because of the inherent corruption in the system.
"Corruption fight should also be extended to states and local governments. Wherever there is element of corruption, whoever is involved, the law must take its course.
"There should be investigation. There should be fair trial within the confines of the law and whoever is found wanting, those funds should be recovered and prosecution should follow to serve as a deterrent."
Meanwhile, Patience Jonathan's lawyers have threatened to institute a N5billion lawsuit against the Economic and Financial Crimes Commission (EFCC) if their client's frozen accounts aren't released in 14 days.