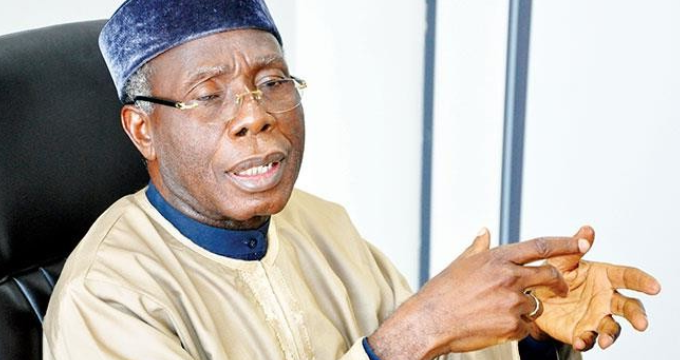 The Smallholder Women Farmers Association of Nigeria (SHOWFAN) yesterday called for the introduction of gender responsive agricultural policies to encourage women farmers.
The group's leader, Miss Lola Fademi, made the appeal when the group visited Mr Adegoke Bamidele, Kwara Commissioner for Agriculture and Natural Resources, in Ilorin.
Fademi, while presenting a 10-point demand to the commissioner, said that women farmers wanted favourable agricultural policies that would take care of funding issues, provision of modern farm inputs as well as access to farmlands and markets, among others.
She urged the state government to consider the interests of women farmers while reviewing its agriculture master plan and adjust it to reflect the wants of the group.
She said that the needs of smallholder women farmers had failed to receive government attention in spite the fact that women constituted the bulk of the personnel involved in food production, processing and marketing.
"We are aware of the government's avowed commitment to driving the economy through agriculture and expanding food production to reduce hunger.
"But the women farmers, who constitute 70 per cent of those involved in food production, food processing and marketing, have yet to get the special assistance they need to enable them to realise their full potential in agriculture.
"Unfortunately, the concerns and needs of smallholder women farmers have failed to attract the government's attention at the national and state levels, and thus, the government's agricultural policies and programmes have not treated women farmers fairly.
"This has implications for national development and food security.
"We affirm that government must invest in smallholder farmers to be able to ensure food security, zero hunger, women economic empowerment and gender equality and the attainment of Sustainable Development Goals (SDGs) in Nigeria,'' she said.
Responding, Bamidele said that the interests of the women farmers' group would be considered in the subsequent agricultural policies of the state government.
He, however, identified lack of coordination among the women as an impediment to their efforts to partake in government's programmes.
He said that farmers in the state would soon have access to modern farming equipment at a subsidised rate once the Federal Government's plans to procure farm machines from a Chinese firm materialised.
Bamidele promised that the state government would accommodate the interests of the women farmers' group when the state's agriculture master plan was reviewed.
The group also paid a similar visit to the state House of Assembly where its members pleaded for a consideration of women farmers in budgetary provisions for agriculture. (NAN)