Cloud Hosting provider, drive2go launches outlook2go, a hosted Microsoft Exchange email service for businesses that rely on mobile workforces and BYOD environments.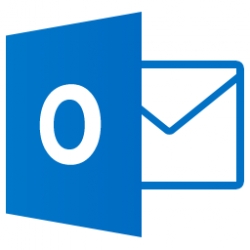 Irvine, CA, January 23, 2014 –(PR.com)– drive2go, an established online file storage and cloud sharing service for small to mid-sized businesses, announces the launch of a new hosted Microsoft Exchange email service. outlook2go is the first hosted Exchange provider to be based entirely on Exchange 2013, the most recent update to the Microsoft Outlook email platform.
The advantages to outlook2go include:
One resource for email and the cloud. outlook2go merges a business email platform with cloud file storage. This is a critical distinction, because the cloud is widely known as the most secure way to store and backup important business data. "We set ourselves apart by providing integration between the two services, which delivers a more complete business cloud solution," said Matt Dubois, founder of drive2go and outlook2go. "With outlook2go, we offer a single sign-on that gives users instant access to their email and cloud services."
Live customer support. Unlike many email and cloud providers, outlook2go offers customer support from a live team of technicians. "We not only offer free migration assistance for transitioning to our email system," said Dubois, "but also a 24/7 live support desk with no phone trees or auto attendants. To us, that's real customer service that's hard to find with most email providers, much less cloud storage providers."
Better security. A non-hosted email service is a major security risk for businesses. As more organizations wake up to that reality, they are switching to hosted Microsoft Exchange platforms. However, many hosted exchange bundle services utilize lackluster spam and virus protection. outlook2go uses Barracuda Spam firewalls and military grade virus protection integration, for security organizations can feel good about.
Easy integration. A quality hosted Microsoft Exchange service will enable users to integrate contacts, calendars, notes, emails and task lists into their mobile devices. outlook2go integrates these important features with iPhone, Android, Blackberry and Windows Phone. This is crucial in the growing mobile workforce, in addition to the emerging "bring your own device" (BYOD) culture inside workplaces.
outlook2go is offering businesses the opportunity to try its product for free. They can request a 30-day, risk free trial of this hosted Microsoft Exchange email service by signing up at http://outlook2go.com