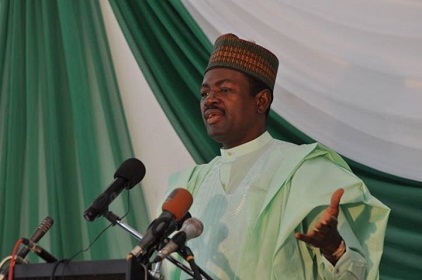 While briefing State House correspondents immediately after the Federal Executive Council Meeting, the Information Minister, Mr. Labaran Maku, told reporters that the Coordinating Minister for the Economy/Minister of Finance informed Council that the Ministry of Finance in collaboration with the National Planning Commission and National Bureau of Statistics had completed the rebasing of Nigeria's Gross Domestic Product (GDP); adding that the new GDP figure would be released to the public on Sunday, 6th April, 2014.
It was revealed that the last rebasing took place in 1990 which was undertaken in line with international best practices with the support of the IMF, World Bank, and renowned Nigerian economists.
Maku stated that the report on the outbreak of Ebola Virus Disease (EVD in Nigeria was false, adding that even though there were reports of outbreaks in some neighbouring countries, Nigerian Government will carry out investigations on the claim but confirmed that it was not EVD but Dengue fever that has been reported. He however, added that the Ministry in collaboration with WHO, UNICEF and other stakeholders, had alerted Federal and State Ministries of Health, hospitals and Port and Border Health Posts on the need to be vigilant and ready to take action should such a threat emerge.