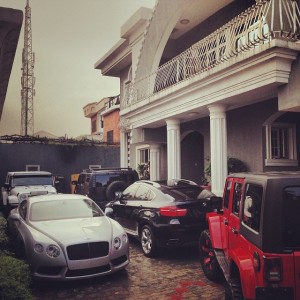 It is no longer news that the P-Square twins are one of the richest entertainers in Africa.
Peter Okoye has reaffirmed this point again by showing us what they got.
He took to Instagram page to show off his family's crazy Sqaureville garage.
They just received some news cars and some 2014 Bentley, 2014 Wrangler are involved!