Nigeria is a highly business-oriented economy with an estimated 37 million micro, small and medium-sized companies (MSMEs).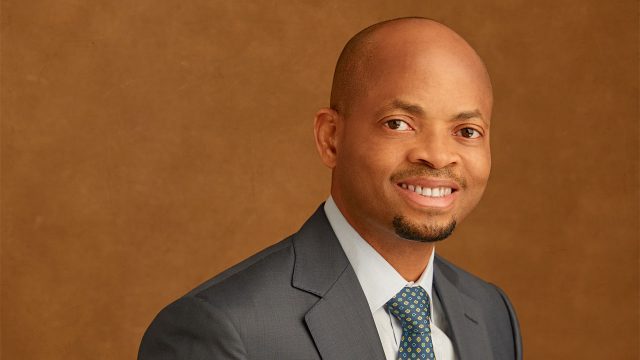 The entrepreneurial economy contributes roughly 48% of the country's gross domestic product and employs over 60 million people, making Nigeria the largest economy in sub-Saharan Africa. Meanwhile, financial risk is one of the major risks facing owners of business.
Although these numbers look promising, few businesses are successful in obtaining loans from financial institutions. According to keen watchers, of the 840 MSMEs surveyed in Nigeria, only31% successfully obtained a loan from a bank or microfinance institution. MSMEs are often burdened by a myriad of challenges like multiple taxation systems and high costs. The risks associated with credit access in Nigeria stem from many causes.
Nevertheless, by leveraging new data techniques and capitalizing on strong relationships with consumers, loans and credit firms are expanding their market share. More importantly, while online lenders' share of consumer credit markets continues to grow, a number of them are delivering a more personalized and efficient borrowing experience via a dynamic blend of digital and human service in loan marketplace.
In this report, The Guardian examines the nation's business landscape as it is being positively transformed through innovative consumer lending process driven by fintech solutions, and how the market is witnessing a number of well-structured loans and investment products for both private and public sectors, and thereby stimulating the nation's economy, especially the support being given to struggling businesses during the current COVID-19 crisis.
Credit Direct's intervention in Nigeria's financial subsector, enabler for peace of mind – Ademosu
Credit Direct Limited (CDL) – a consumer lending company that came into existence 16 years ago is a trailblazer in the financial subsector of the nation's economy.
In this brief chat with The Guardian, Akinwande Ademosu, pioneer Managing Director of the company, talked more about the activities of Credit Direct, its innovative and unique products, as well as an overview of the nation's Credit and Loan market.
The Credit and Loan Industry in Nigeria: An Appraisal
The Nigerian financial sector exists within the Nigerian operating system like an ecosystem that controls the entire environment. The financial system reflects the entire body in the ecosystem, either positive or otherwise. It is an environment for interpersonal and group interactions with two ways to measure how that environment works. These include the efficiency and depth of the system which help to measure workability of the operations of a given company.
In respect to efficiency, we refer to the spread, interest rate (and the way it is managed), bank concentration and the overhead of managing the system. Meanwhile, depth deals with how funding is dispensed to the economy and it is observable in the healthiness of the sector, especially during the current pandemic. Certainly, Nigeria has some positives, as well as, some fundamental negatives.
Credit Direct's Unique, Impact-driven Products
Through a painstaking analysis, we discovered a wide gap with the so-called "served" and "the unserved" whereby the focus of the financial system has been to the top layer of the middle class neglecting the bigger proportion of the people which constitute the bottom of the economy pyramid.
Although, we still take deposit from the top layer of the middle class, majorly, as a group, we tend to people that are unable to afford commercial bank loan, "the under-banked", "the unbanked", and people who have been deprived of full saving commercial bank services – we are a bridge for them. We are all familiar with the operating system.
Everybody needs funding to grow their business, but that was lacking. We saw this gap about sixteen years ago and decided to fill it. We provide solutions to the problem that the economy faced at that time, even till date.
We have a unique, purpose-driven, very robust technology with people who believe and share the same vision with us. . Meanwhile, it was not just about us. Having seen the scale of the market at inception, we invited others to join us in order to salvage a nation that needs help. We have created a competitive market that ensures that more benefits go to the beneficiaries. We do not want to monopolize or manipulate the market and this is reflected in our mission statement "enabling people peace of mind" – we stand for peace of mind.
Reactions to CDL's Disruptive Innovation, push back from the commercial banks
Christenson who wrote about disruptive innovation said "you don't come head-on with someone bigger than you." Hence, we do not compete with the commercial banks. Instead, we do the little things, like stratifying and bringing more people into the fold of bankable individuals. CDL has created a path to be able to migrate into a commercial bank, because when they see your track record, you will be attracted to them.
Since we commenced operation. we have reached over one million people and disbursed over 160 billion naira. Today, the service we created few years ago is now the fastest growing industry. There may not have been rapid fintech application in Nigeria if Credit Direct had not created this industry, because then nobody was willing to take the risk until we came out to do that, on behalf of the consumers and the general public have been the major beneficiaries of that innovation. We disrupted, but in a soft way. Hence, it was a disruptive innovation.
Credit Direct's future projections
For Credit Direct, it has been one year of trying to understand the market and fifteen years of clear operation, but the space has since changed. It is emotional to say that when we came into the market, it was some level of disruption and we are still the one leading our disruption. In achieving this, we have gone through a lot of cycles: recession and currently, COVID-19, and we are still standing. We have tried as much as possible to continue to re-invent ourselves. All thanks to our team.
We operate a very flat structure. Innovation comes from different parts of the business because our organization gives everybody voice to speak and contribute. We engage ourselves across board, and over the period you can see some of the awards we have received in recognition of the impact we have made in the market. We remain the most innovative non-bank financial institution in Nigeria.
How Paga operations is driven by holistic financial inclusion by Oviosu
"The Fintech sector has experienced significant growth due to the forward-thinking of many young Nigerians. There are still numerous problems to solve that the Fintech sector can address, but also several business ideas that can build upon the success of Fintech by leveraging the Fintech infrastructure. As we have seen across the world, entrepreneurship and small businesses are the engine of growth." – Tayo Oviosu
Every creature has its own uniqueness, either animate or inanimate. Paga is one organization with great uniqueness and distinction, contributing greatly to the Fintech Sector in Nigeria. When asked about the performance of the key players in the industry, Paga's Founder/GCEO, Tayo Oviosu, explained that "Overall, Payment Service Providers in Nigeria are doing great and have significant room for growth in Nigeria. Supported by the Central Bank, over the past few years there have been significant innovations in the Fintech Sector."
Support InfoStride News' Credible Journalism: Only credible journalism can guarantee a fair, accountable and transparent society, including democracy and government. It involves a lot of efforts and money. We need your support. Click here to Donate