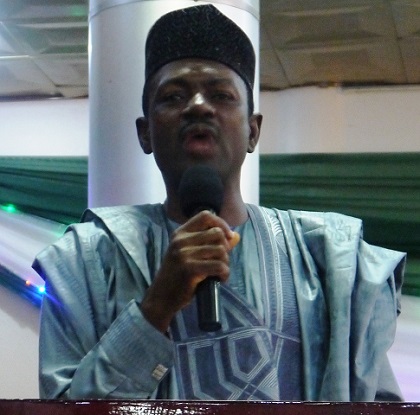 The Minister of Information, Labaran Maku has asserted that Nigeria has a lot to gain with the digital switchover, stating that quality content and signals are expected from broadcasting organizations.
Maku also said that Nigeria hopes to generate employment for her youths who will not only be involved in the new direction of broadcasting but also licensing fees which used to be herculean to collect will now be easily collected through a more efficient "Content Licensing Fee" which is being developed for content providers to first pay before they proceed to air their signals.
The Minister said the fact that FG is able to flag off digitization in Jos recently, shows the commitment of Government to ensure that Nigeria meets up with the date of switchover which is June, 2015.
Maku reeled out what should be the commitment of the States and the citizens: States must run publicity programmes to educate citizens on their responsibilities under the digitization era; whilst he said, citizens must know the type of television they should buy: digital signal-compliant tvs and not the analogue ones.
Maku also said that citizens are not being told to throw away their current analogue tvs. All we are saying is that they need to buy set up boxes to be able to continue receiving tv signals post switchover date.
The Information Minister also disclosed that Government is already working to standardize setup boxes so that everyone is sure to be buying same product everywhere and be receiving signals without challenges.