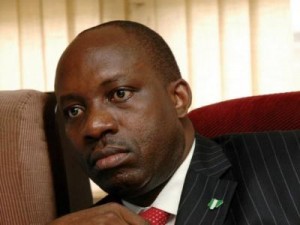 Former governor of Anambra state, Peter Obi has hit back at ex-CBN Governor Charles Soludo, who said that Obi built no signature project in Anambra State during his tenure. He described the former governorship aspirant as a man haunted by his past.
Obi's reaction came through his Media Assistant, Valentine Obienyem. He described the article by Professor Charles Soludo as full of evidence of one who is still nursing deep hatred against those he wrongly assumed were responsible for not renewing his appointment as the Governor of the Central Bank and those that thwarted his move towards becoming the Governor of Anambra State last year.
While he agreed with some of the points raised by the former CBN boss, Obi regretted that the aim of the write-up was not to instruct or contribute to positive national discourse, but to hit back at those he is nursing secret grudges against.
"Talking about signature project, Obi has them in abundance. He built over 30 bridges, built the State Secretariat, built the teaching hospital, built the permanent site of the Chukwuemeka Odumegwu-Ojukwu University, rebuilt Iyienu, Borromeo hospitals, Holy Rosary and St Joseph hospitals; and Our Lady of Lourdes among many hospitals with signature structures dotting them," Obienyem stated.
"Beyond the foregoing, Soludo should be told that Obi did much more in areas that are far more important than mere structures. He returned schools to the Church and committed billions that could build any form of signature project of Soludo's imagination. Because of this, Anambra State is today the number one in external examinations in the country.
"Moreover, he changed the psyche of the people of the State and removed Anambra State from her pariah status to one of the exemplary States in the country," Obienyem said. He recalled how Soludo in 2013, said Obi was the foundation upon which the new Anambra State was built and commended him for changing the fortunes of the state. He therefore wondered why Soludo would just turn around and declare that the tragedy of Obi's tenure was that he built no signature project.
Obienyem described as surprising, the fact that a renowned economist such as Soludo, who in the same write up, prided himself of saving $45 billion in the nation's external reserves when he was Governor of CBN, in the same article, should condemn Obi for saving money for Anambra State.
"When he said he saved $45bn, does it mean that at that time Nigeria's problems were over? Now oil price is falling and state's allocation are bound to fall, Soludo should be told that the money Obi saved will be used to cushion the effect, among others reasons for states to save at all times. He also talked about clearing Nigerian debts without acknowledging that the architect of it is Dr. Ngozi Okonjo-Iweala who is still part of Jonathan's Government".
Obienyem expressed regret over how unstable Soludo has become in his opinions.