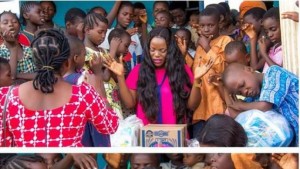 Veteran Nollywood star, Empress Njamah, has shared photos from her recent visit to needy children looked after by her charity organization, 'House of Empress'.
Njamah who has been running the foundation for ten years, gave the kids food items and prayed with them.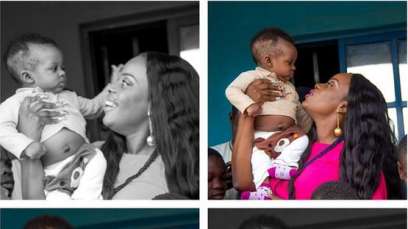 She shared pictures of her with the happy children today, July 1, 2015.
Not only is she giving them food items, she revealed that she is building classrooms for them.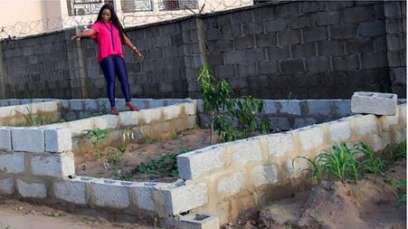 "One of my projects! Classrooms for the kids! Wanna say a huge thank you to my team who work with me round the clock on my charity works n never as for a kobo! Always there for me even when we do states visits n sometimes pay there flights themselves! Na only God get una reward! Next project loading" she wrote on Instagram.
Empress Njamah appears in the new movie 'Emily K' which will be premiered on July 3, 2015 in Abuja.
The post Empress Njamah Building Classrooms For Kids In Her Charity Organization [PHOTOS] appeared first on INFORMATION NIGERIA.