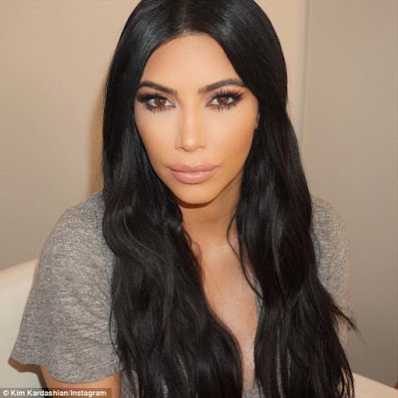 Yes Kim Khardashian came out and denied the report which been making airways of her using Fillers or Botox when she was pregnant for North West a source clamied that every three month in other for her too maintain her s-e-x-y figure she gets botox fillers.
'She sees a healthy child when she looks at North,' their insider added. 'So why would she worry that getting it done during pregnancy hurts anyone?'
The reality TV star, who is expecting her second child with Kanye West, took to Instagram to set the record straight while sharing make-up tips with fans.
She also explained that she is adapting her beauty routine and contouring tricks to accommodate her 'changing pregnant face.'
She told her Instagram followers on Friday: