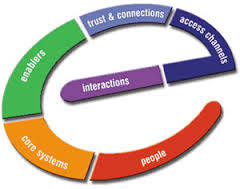 Hi there, the world is moving at smart and unimaginable rate where everything is turning out to clear physicality, where your presence is not necessary, and you might as well stay in your house in Lekki or Garki and earn that huge amount of money. Obviously we have not had e-slap. While we have e-friends, e-mail, e-love, however, why not e-government?
Where
In a recent summit by ICT representatives in Abuja, suggestions have been made on the innovation of using e-politics to steer the affair of the nation. ICT experts have expressed their views on the security of fund if such government is adopted as it will restrain physical closeness with public fund in the process. The E-Government Summit was held in Abuja under the auspices of CBN, E-Payment Providers Association of Nigeria, and Financial Service Strategy.
On its importance
Willie Obiano, Anambra State Governor, reasserts the importance of such government in the system of administration in his state. He added that the introduction of e-system of taxation has yielded the state a good revenue of N1 billion.
However, expectations are already in the air as the group of experts has made recommendations for the National Executive Committee on implementing such government come 2020.