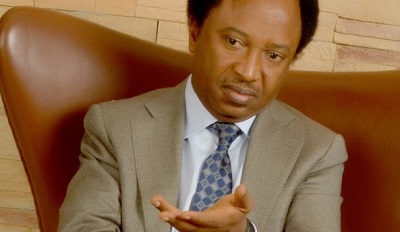 The All Progressives Congress (APC) senator representing Kaduna Central District, Comrade Shehu Sani, yesterday gave the former Governor of Central Bank of Nigeria (CBN), Professor Charles Soludo, knocks for advising President Muhammadu Buhari to remove fuel subsidy.
The rights activist-turned-senator, who spoke at his office in Kaduna yesterday when he received members of Kaduna State Christian Association of Nigeria (CAN) and the Bishara Baptist Church, who paid him a courtesy call, described the former CBN governor as a hypocrite.
Sen. Sani, who called on CAN members to use religion positively, said "If you use it for good, you are within the ambit of the religion. But if you use it for bad, you are outside the ambit of the religion".
On Soludo's call for the removal of fuel subsidy, Sani wondered why the former CBN governor did not give same suggestion to President Olusegun Obasanjo, under whose administration he served for five years.
The senator, who viewed such call as an attempt to undermine the integrity of President Buhari, said, "In the last 48 hours, the Nigerian media was awash with a paper presentation by Professor Charles Soludo, critical of the economic policies and strategies of President Buhari. There is nothing wrong with anybody criticising; we need criticism and alternative points of view for us to understand whether we are wrong or right.
"Professor Soludo called on President Buhari to remove fuel subsidy. This was a man who was governor of Central Bank for five years, under a government that served for eight years. And if the government of Olusegun Obasanjo was not able to remove fuel subsidy while he was a leading figure in the economic circle, is it the government of Buhari that will be told to remove fuel subsidy".