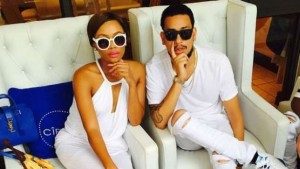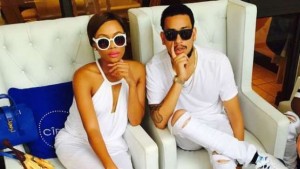 After the drama South African media personality Bonang Matheba, 28, and award winning South African rapper AKA, 27, brought last year it seems the two are back at it again.
AKA (Kiernan Jarryd Forbes) is presently on vacation at Anantara Bazaruto Island Resort & Spa in Mozambique.
Yesterday (January 13), he shared the picture of a woman in a pool and captioned it "Peace and quiet on the island Me & my Queen move in silence …"
In the South African entertainment scene there is only one 'Queen'- Queen B a.k.a Bonang Matheba.
Coincidentally Bonang Matheba is on vacation also. From the pictures she shared on her Instagram is seems she is in the same beach resort where AKA is. Hmmm…
Some of Bonang's fans have connected the dots, and have said she is with the rapper.
Last year AKA and DJ Zinhle's relationship came to an end when she revealed that the rapper and Bonang Matheba where having a secret affair when she was pregnant.
Both parties denied the story.