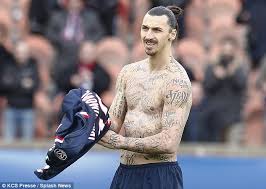 Are you a Zlatan Ibrahimovic fan and want to keep up with the goals, search no more.
The Paris Saint-Germain striker has launched a website which has video clips of almost every one of his career goals.
The website called Zhowtime has clips of Ibrahimovic's goal from his early days at Malmo and Ajax, through spells at Juventus, Inter Milan, Barcelona and Milan, to the present day at Paris Saint-Germain.
Some of the goals especially those he scored in his early days at Ajax are not seen on Zhowtime and the creators admits that those goals eluded them.