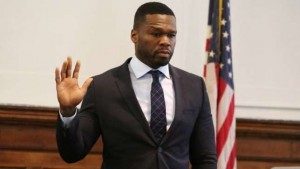 Rapper, 50 Cent, is known for his tenacity in picking fights but has chosen a big fight this time as he has called out P. Diddy over the allegations that he had Tupac Shakur murdered.
50 who has always been forward with his fights, took to instagram to share a screen grab of the reports alleging that Diddy had paid Duane Keith $1m to kill 2Pac.
The father-of-one shared the photo of the New York Daily News report, commenting:
"LMAO SO PUFFY WIT THE SHIT HUN ? SEE YOU GOTTA WATCH THESE PUNKS, SCARY ASS NI66AS A TRY YOU. #nopuffyjuice he killed Tupac lol."
50 later shared a video of himself on a call, talking to someone, shouting that he had warned that no one trusts anyway, and that Diddy had killed Tupac
He commented saying:
"Damn Fool you killed my favorite Rapper? Fuk you puffy. #nopuffyjuice".
Although there has been no concrete proof to these allegations, we can't help but wonder if Diddy really did kill Tupac.